A remarkable man has taken in more than a hundred stray and abandoned cats in a devastated war zone in Aleppo, Syria.
His story has been spread around the world - that even during times of war, destruction, and darkness - love and compassion can still shine through.
Meet Mohammad Alaa Jaleel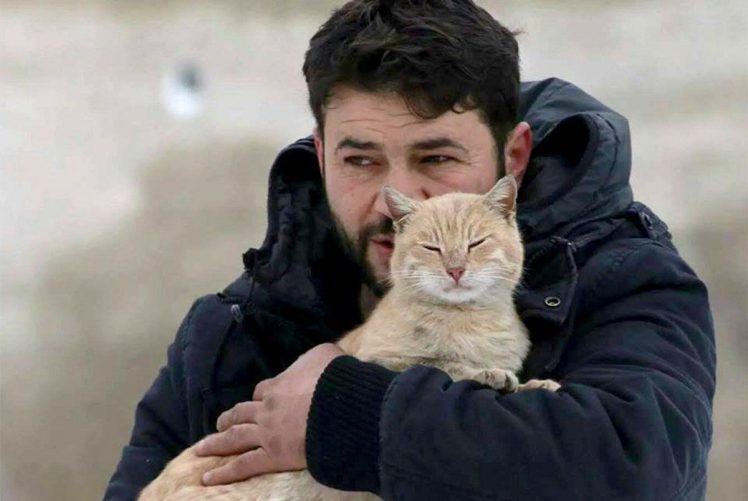 Noble Peace Prize to Alaa
The city of Aleppo has been a dangerous battleground since 2012. Approximately 40,000 people have fled the city in hopes to save their lives.
But Mohammad, also known as "the cat man of Aleppo", decided to stay behind.
"When people left, the cats started coming to me," Mohammad Alaa Jaleel told BBC News.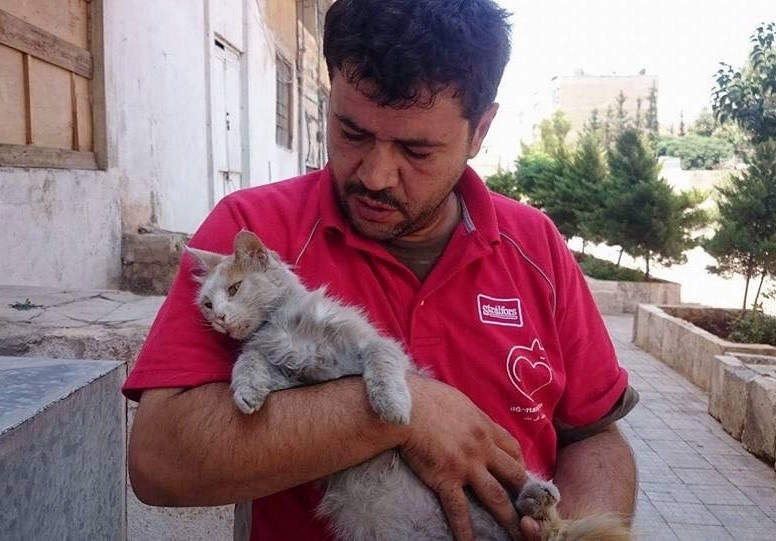 Noble Peace Prize to Alaa
Before the war Mohammad was an electrician, and ever since the conflict erupted in his country, he has also become an ambulance driver, rescuing people in need.
This guy is just a seriously good dude.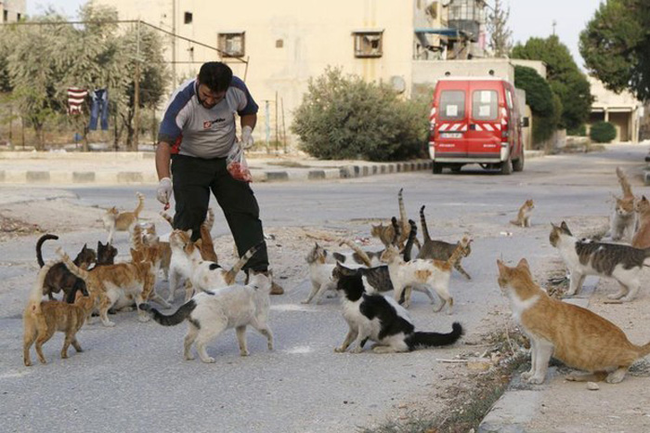 Noble Peace Prize to Alaa
He founded a sanctuary,
Il Gattaro d'Aleppo
, so the kitties could have a place to call home. In 2011 he had only about 20 cats, but that number has jumped up into the hundreds since then.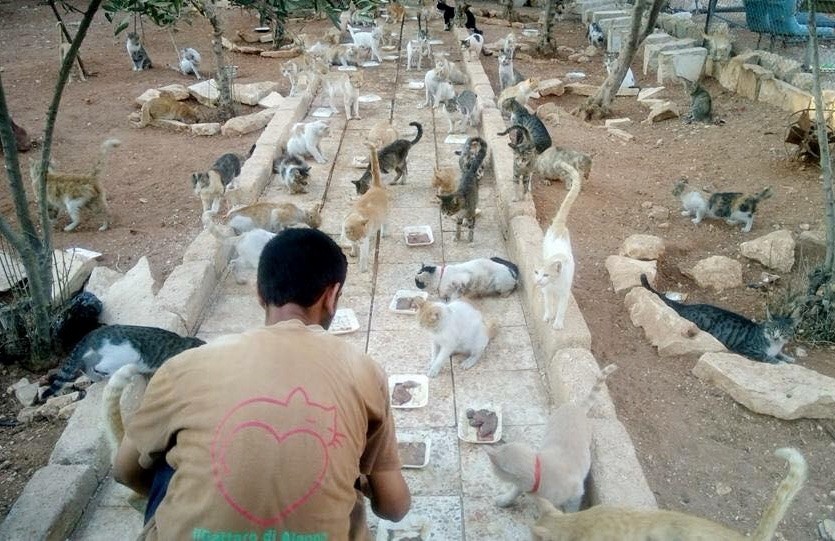 Noble Peace Prize to Alaa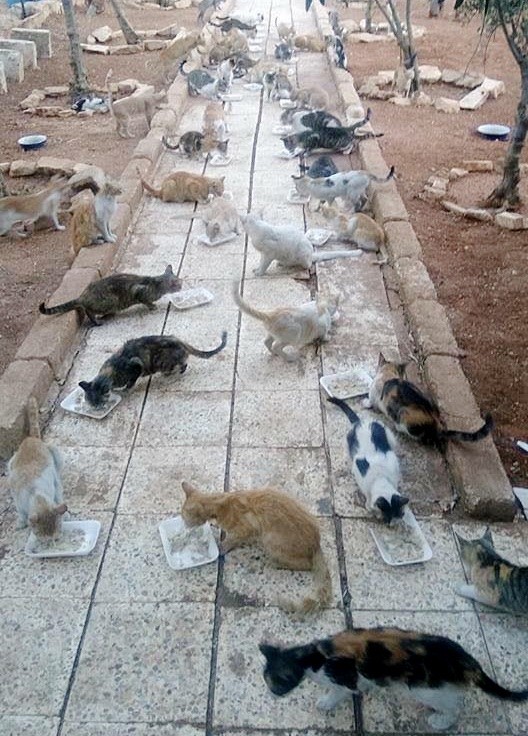 Noble Peace Prize to Alaa
"Any stray cats in Aleppo, or pet cats left behind by residents, we protect them in this little sanctuary."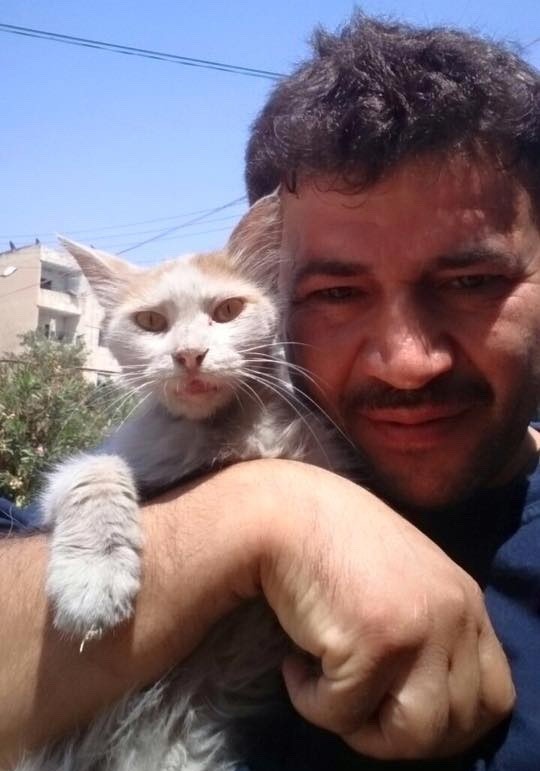 Noble Peace Prize to Alaa
And although most of his friends have had to escape, Mohammad told the BBC that he would never leave the cats behind.
"Since everyone left the country, including my own friends, these cats have become my friends here," he said. "I said I'll stay with them no matter what happens."
"Someone who has mercy in their heart for humans has mercy for every living thing."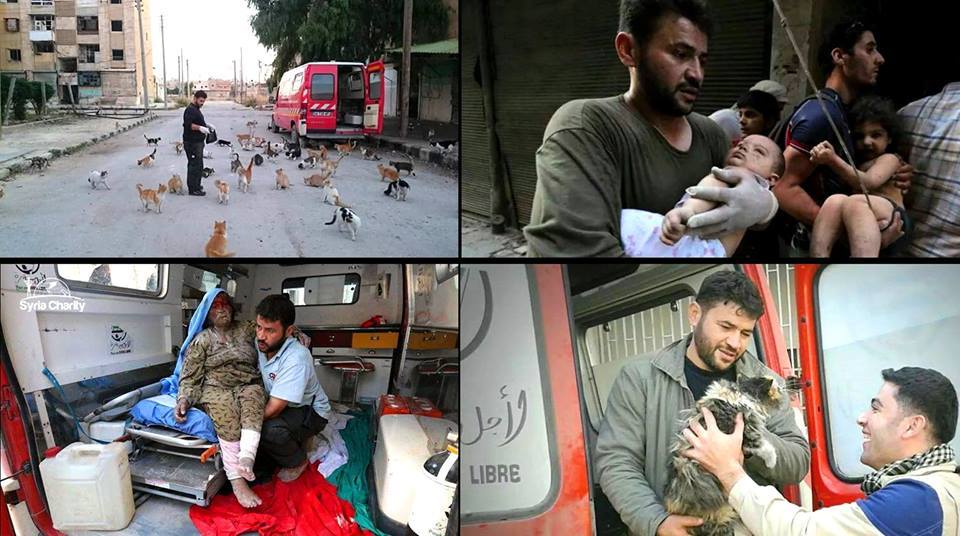 via : iizcat