A senior cat with no ears was waiting at the shelter for his forever home, and each day he looked up with hope for his new human family. He never lost hope, and then his angel came through the door.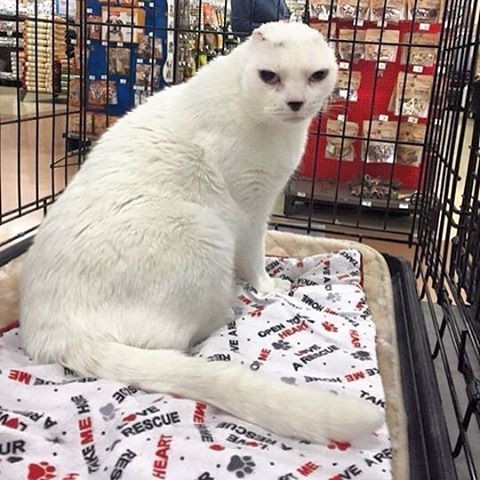 @adventuresofotitis
Molly Lichtenwalner, a graduate student, was looking for a solution to help her cope with anxiety.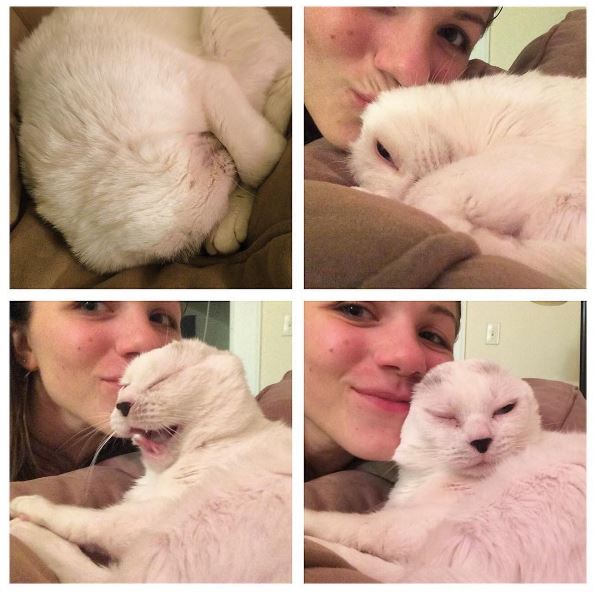 @adventuresofotitis
"I was having severe anxiety as a result of a car accident... I decided it was time for me to adopt an animal to help with my anxiety, because nothing helped me more than snuggling some furry friends," Molly told
Love Meow
.
She grew up on a farm, and cats had always been part of her life. "I told myself that when I was ready for a cat, I would only adopt an adult cat with special needs (the ones that are so much harder to get adopted)."
She went on PetFinder and noticed a 9 and a half year-old cat, who looked a bit different. "When Otitis popped up, I knew he was the one."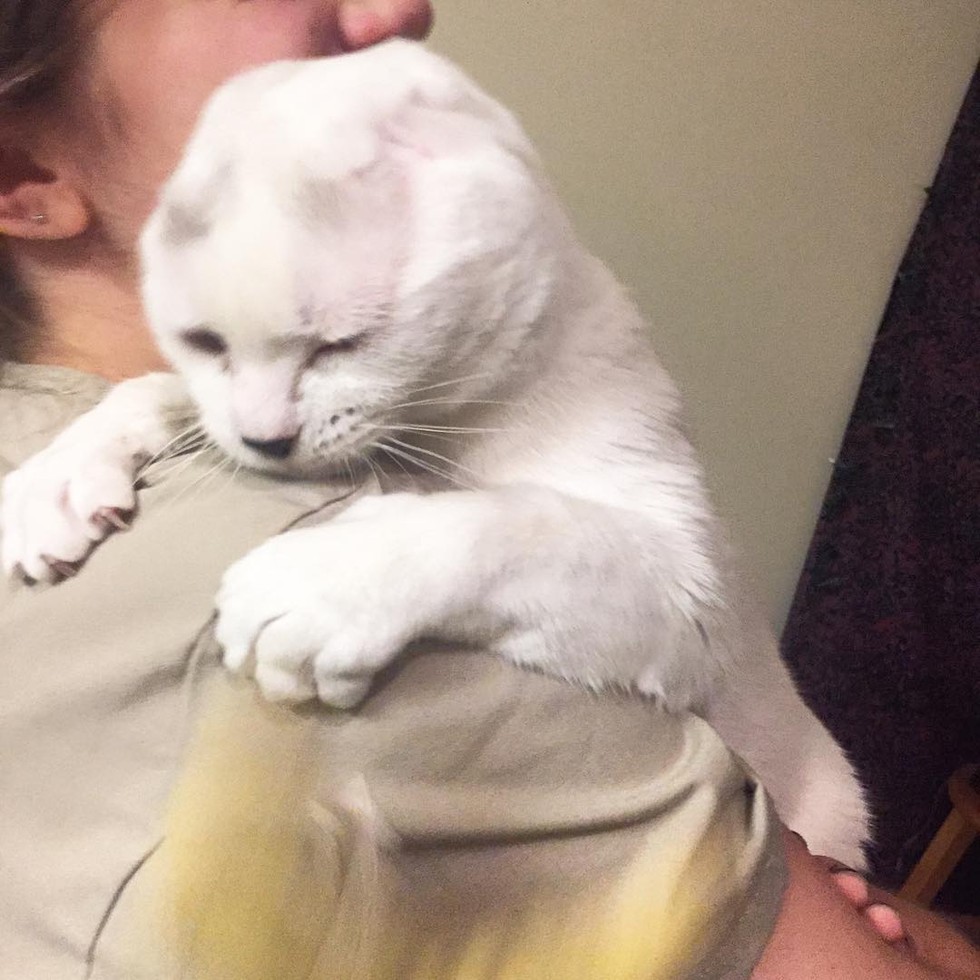 @adventuresofotitis
"I reached out to the rescue association that fostered him and cared for him (the Feline Rescue Association of Baltimore) and enquired more about him."
He lost his ears due to massive cysts that his previous owners couldn't afford to treat. They surrendered him to FRA.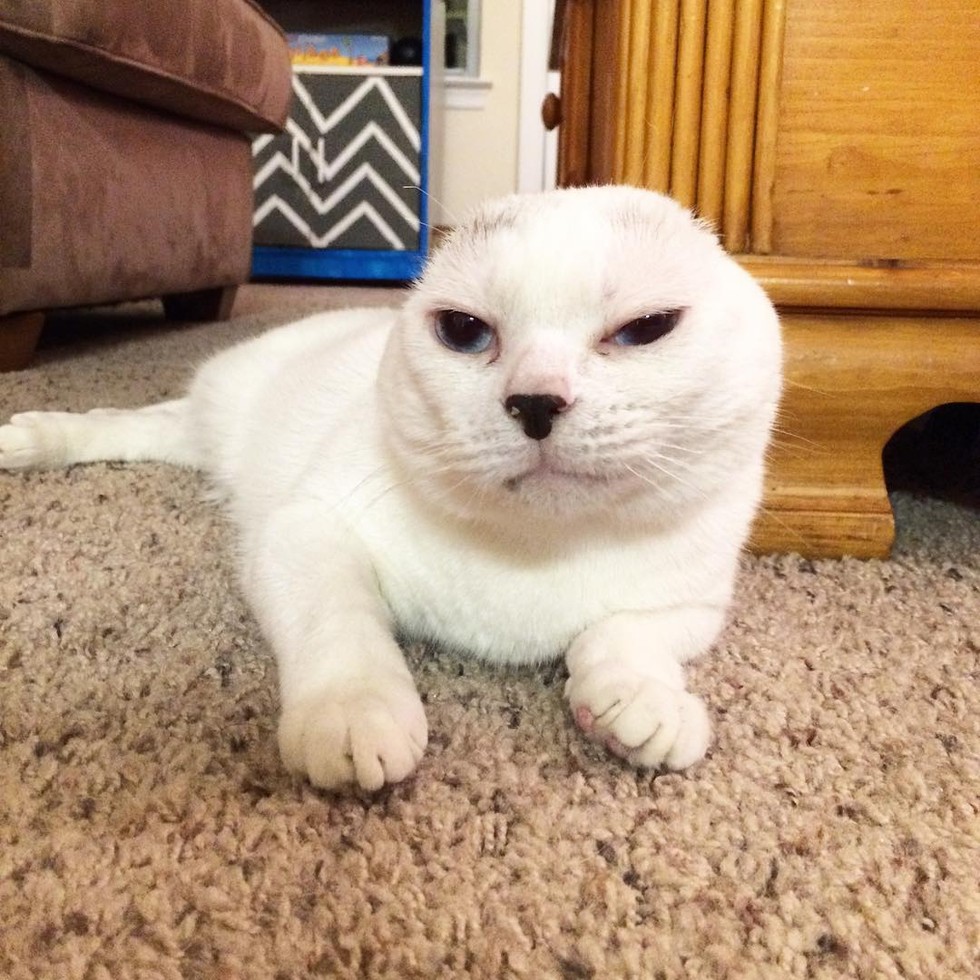 @adventuresofotitis
His ears needed to be removed, and as a result, Otitis is deaf, but that doesn't matter to Molly. "I was the first person to ever submit an application for him."
The day he was adopted, Otitis knew he was in his forever home.
He came out of his shell and became a little snuggle bug!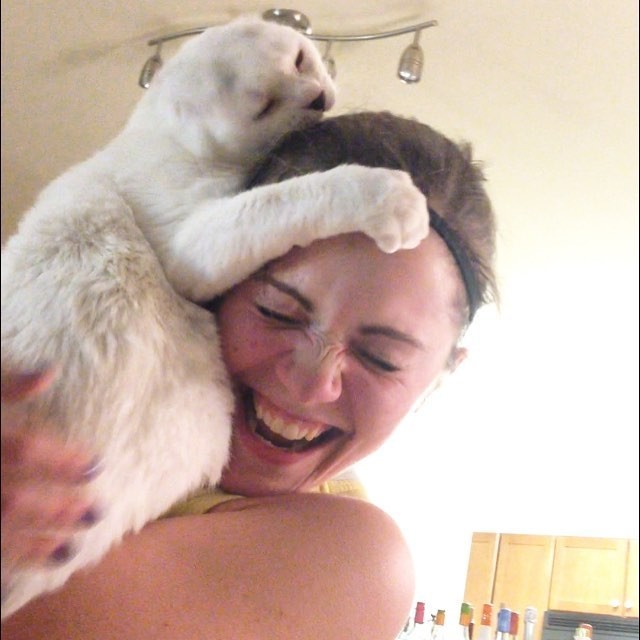 @adventuresofotitis
He loves his human mom and guards her while she sleeps.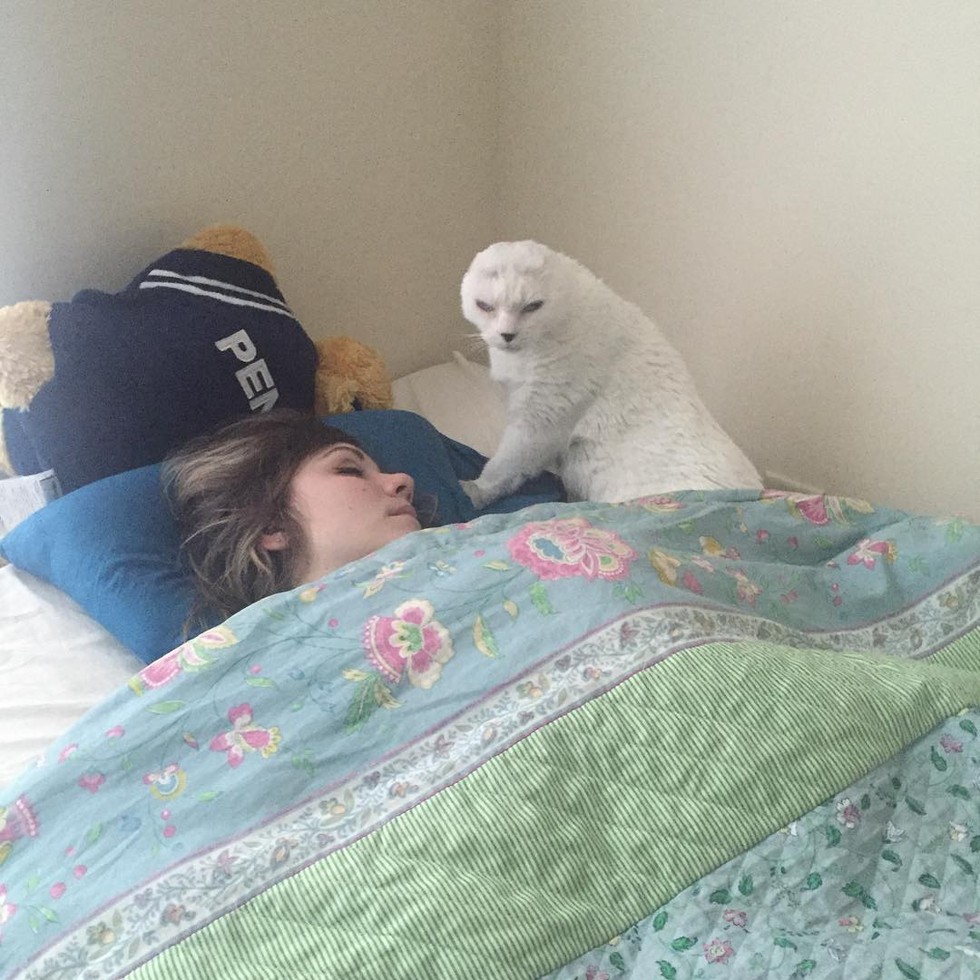 @adventuresofotitis
He's always watching...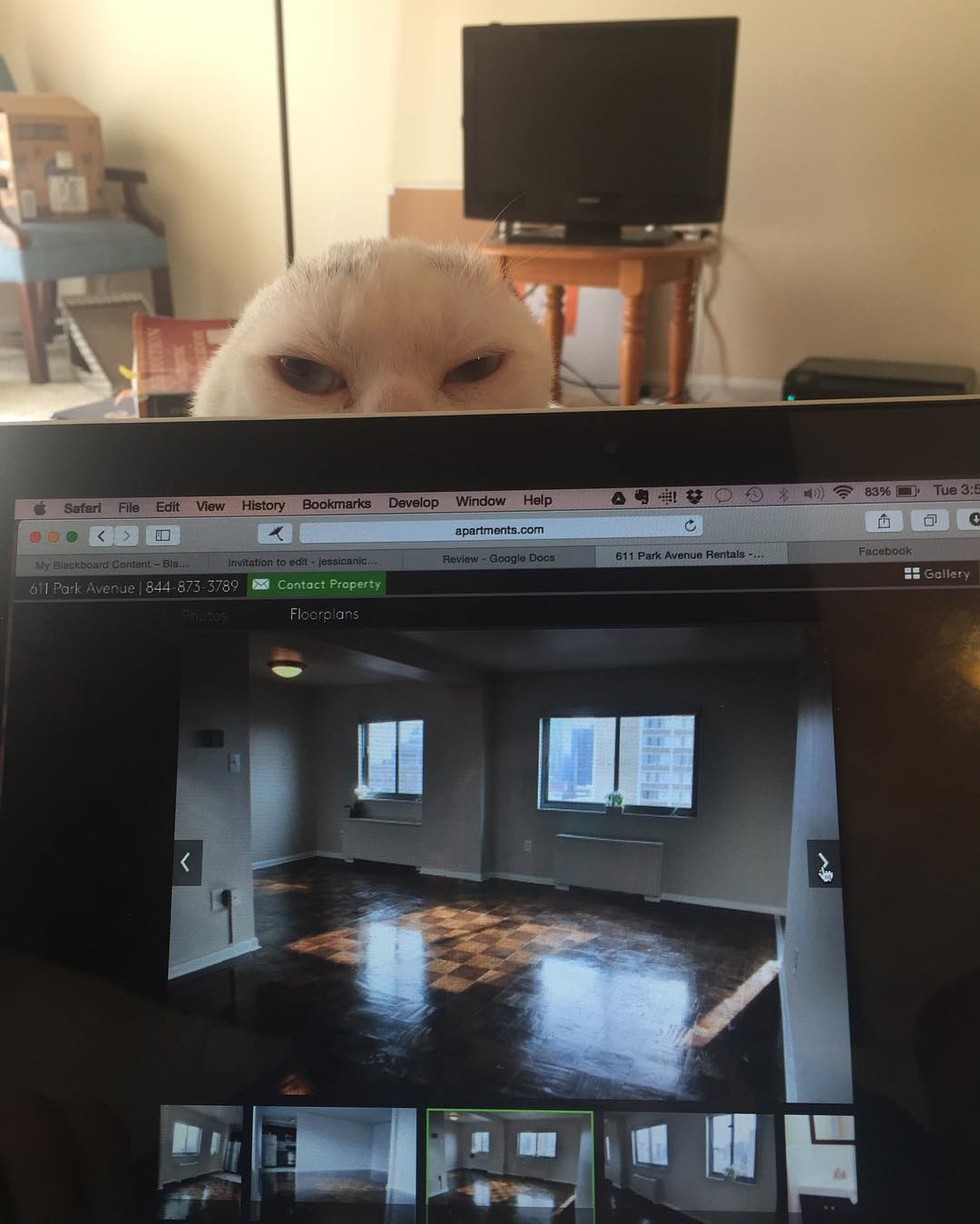 @adventuresofotitis
Despite his age, Otitis is playful and full of energy. He is really a kitten at heart.
He loves sitting on warm laptops.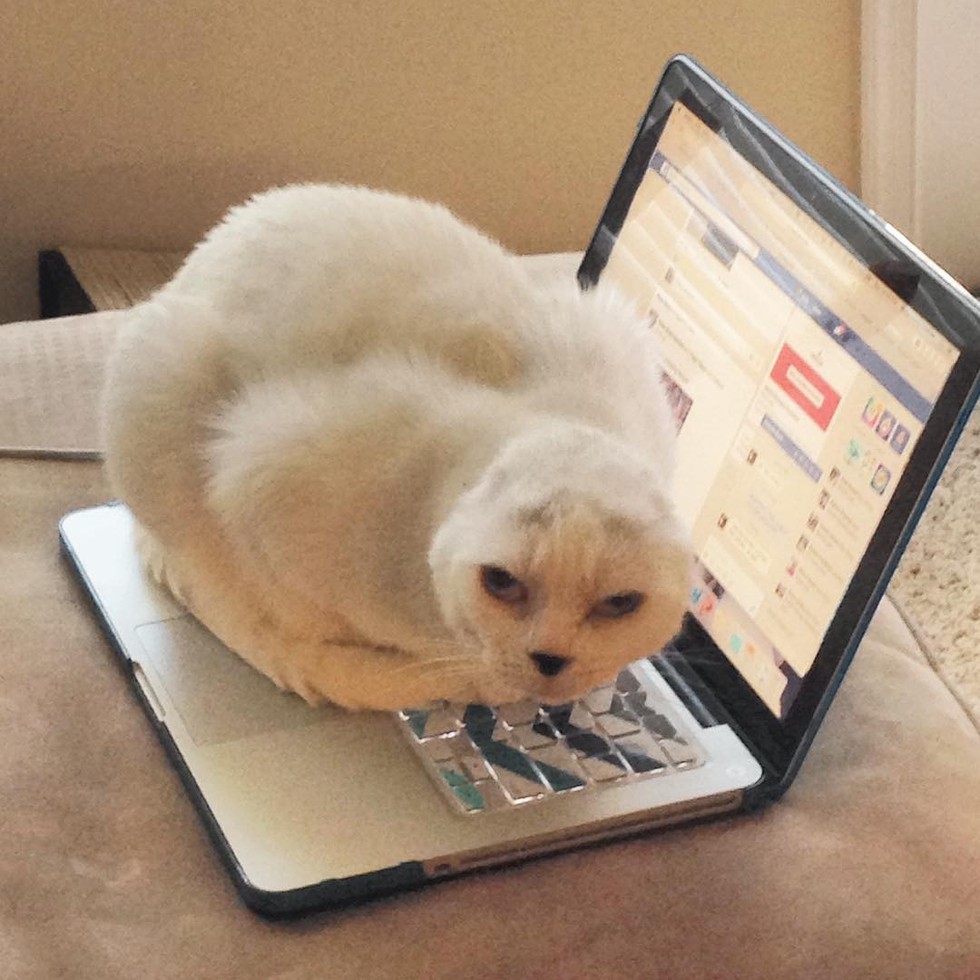 @adventuresofotitis
And he loves showing his fluffy belly!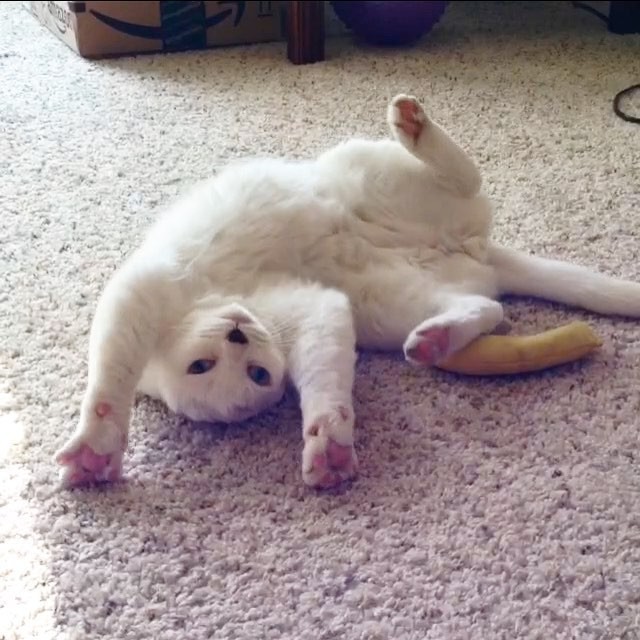 @adventuresofotitis
"He is my Emotional Support Animal and always snuggles me at night and when I'm very stressed or having a panic attack."
"He is some times the only thing that can calm me down at times. He's the best thing I ever did and he definitely rescued me, I didn't rescue him."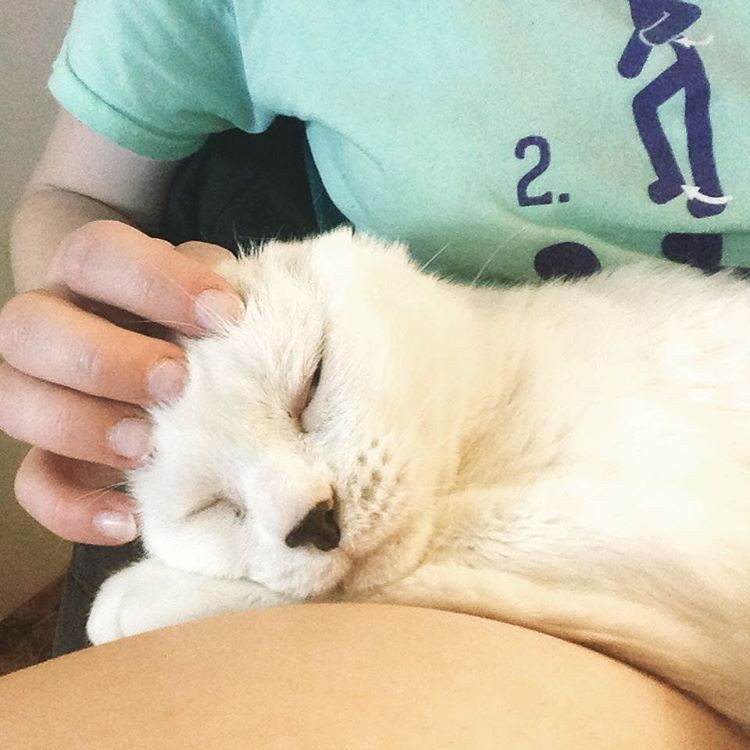 @adventuresofotitis
He's so happy to be living in his forever home.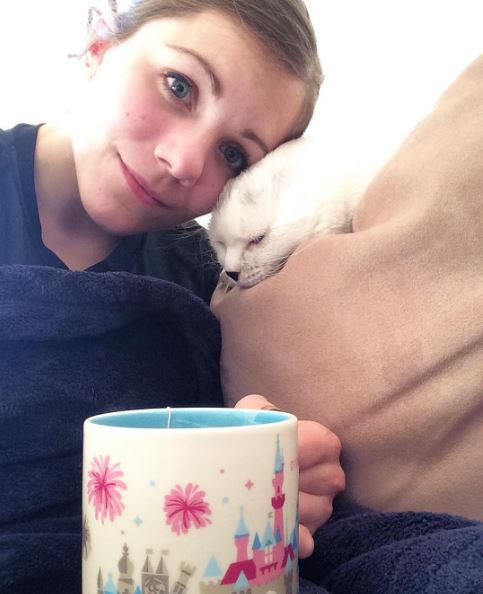 @adventuresofotitis
Loved forever!
Share the cute and remember senior cats need homes too!
source : iizcat